Bali | Feb 01 - 08, 2020
You're invited to an exceptional yoga retreat for beginners in Dubai with Simona Stanton and the incredible Erica Blitz in Bali! We will be staying in a luxury private beach villa in Uluwatu, West part of the Bukit peninsula. Nearby secret beach is located just 80 meters and 50 steps down from the villa. Join us for this exclusive retreat experience!
We will practice yoga twice a day (in the morning and in the afternoon). The practice will be a dynamic vinyasa class, every day with a different focus. All levels are invited! There will be an optional midday inversions play where you will have a space to ask us anything regarding your practice, and we will play upside down! We'll also enjoy meditation, affirmation cards and more! There will be daily options to go to the beach clubs, relax in the villa by the pool, book a massage or go for a surf lesson! There is also an optional one day trip to Ubud. Our specific day-by-day program will be sent out closer to the retreat date.
What's included:
7 nights in a private beach villa in Uluwatu, West part of the Bukit Peninsula
Luxury rooms with AC
2 yoga classes per day
Meditation
Inversions play
Affirmation cards
Breakfast
Airport pick up and drop off
Free WiFi
Price 1,100-1,300$ per person
This retreat is sold out
Watch out this space for more exclusive retreat experience!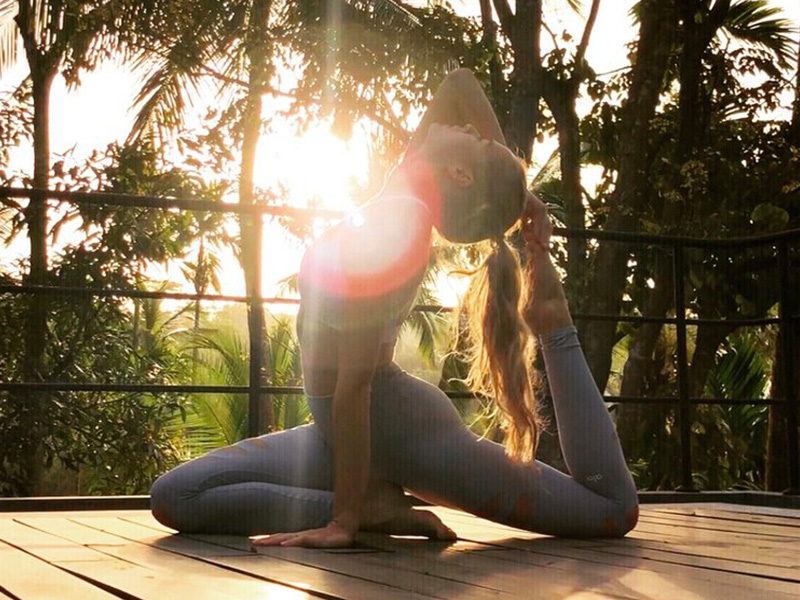 An exclusive eco retreat
An extraordinary yoga retreat with Simona Stanton and Vanessa Roux in Sri Lanka! We stayed in the beautiful ECO lodges, Kaju Green. Kaju Green is an exclusive Eco Retreat a..